July 28th. Yellowbellies vs Morrinsville at Weka St, kick off at 1.00pm. Please bring a plate.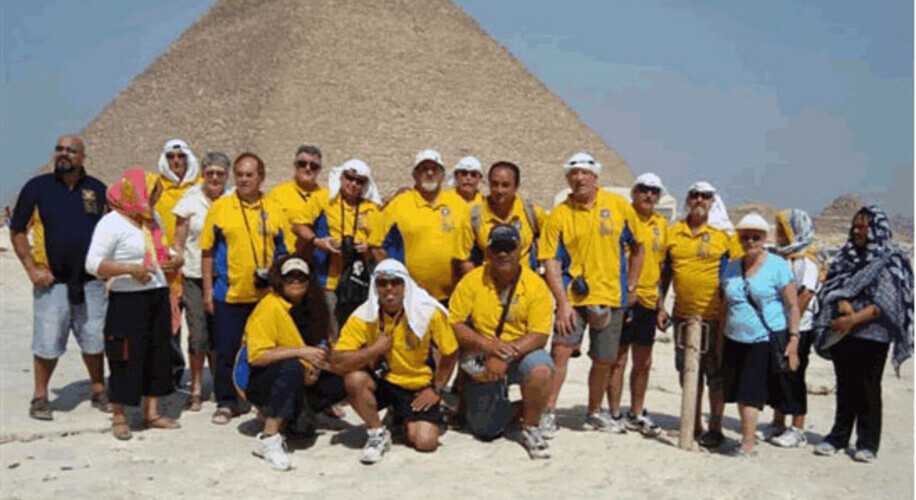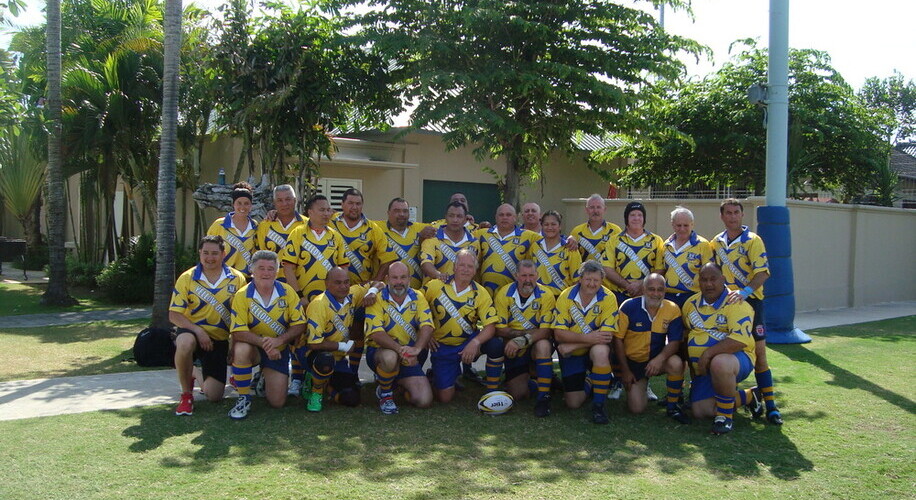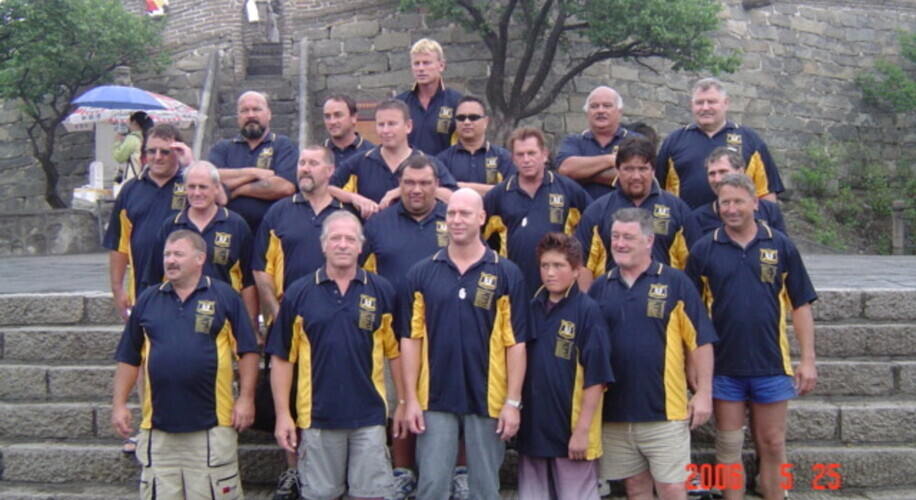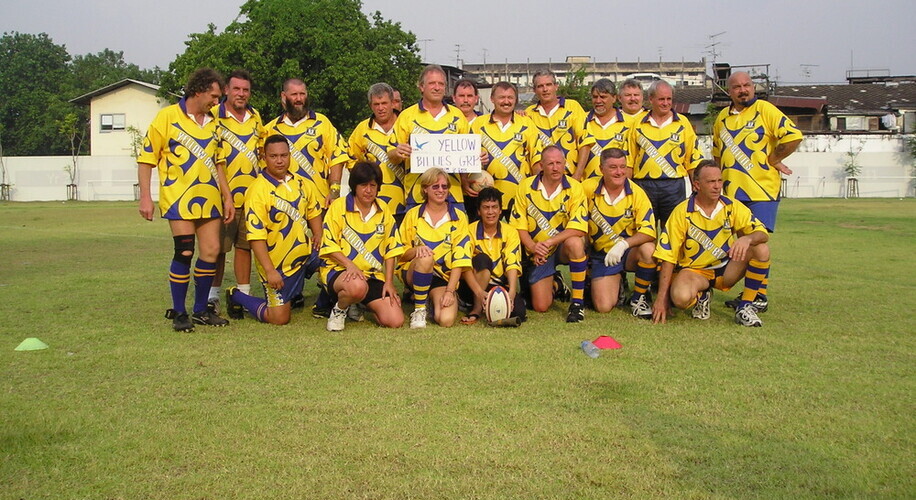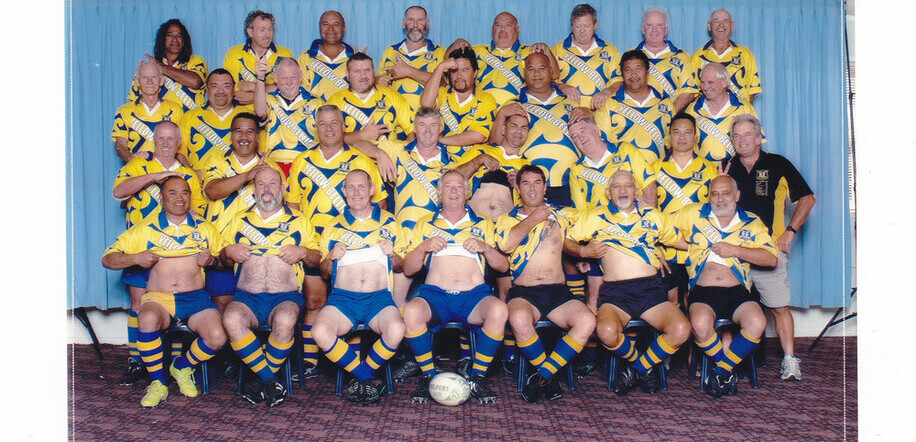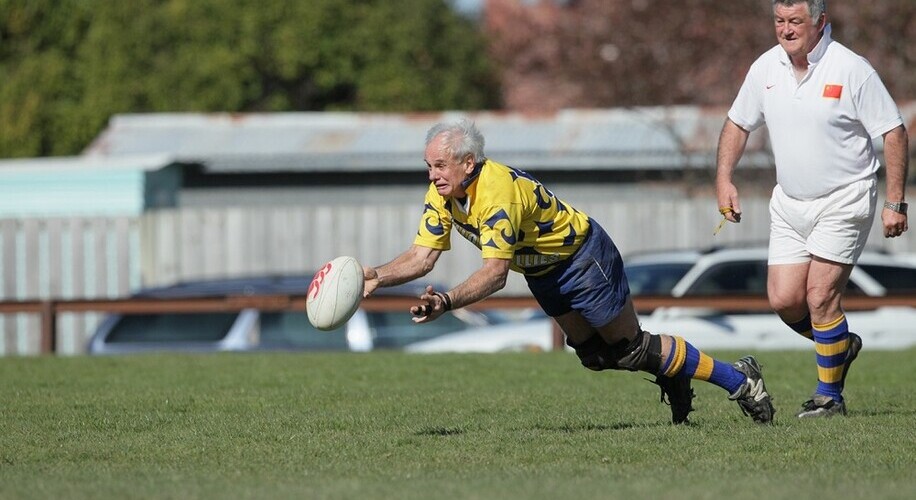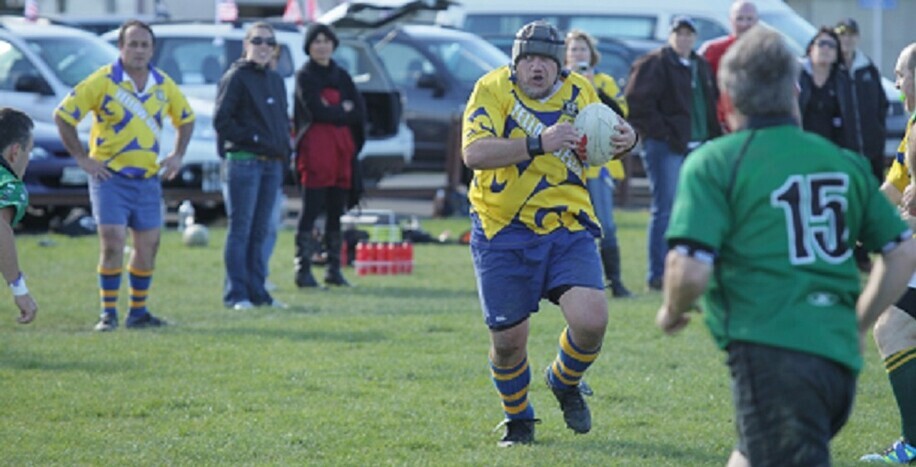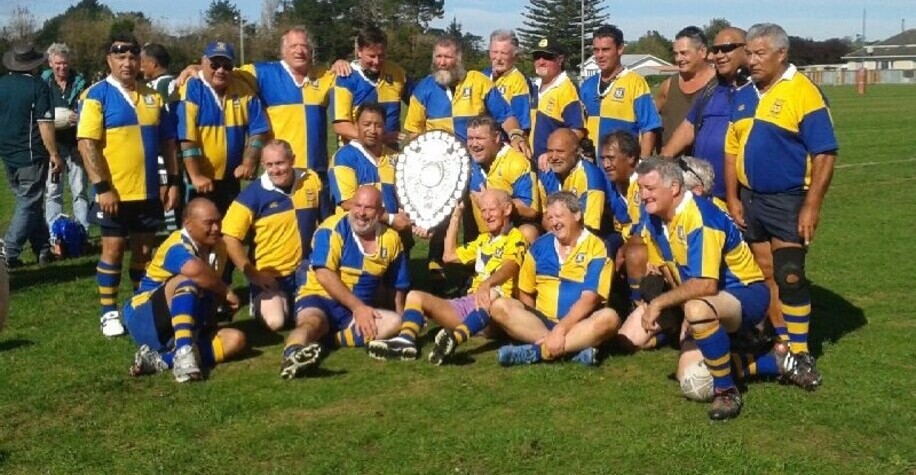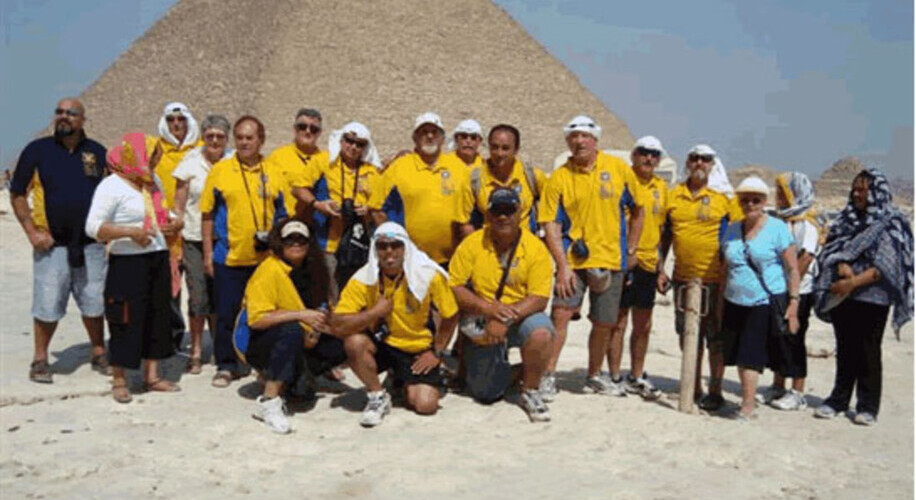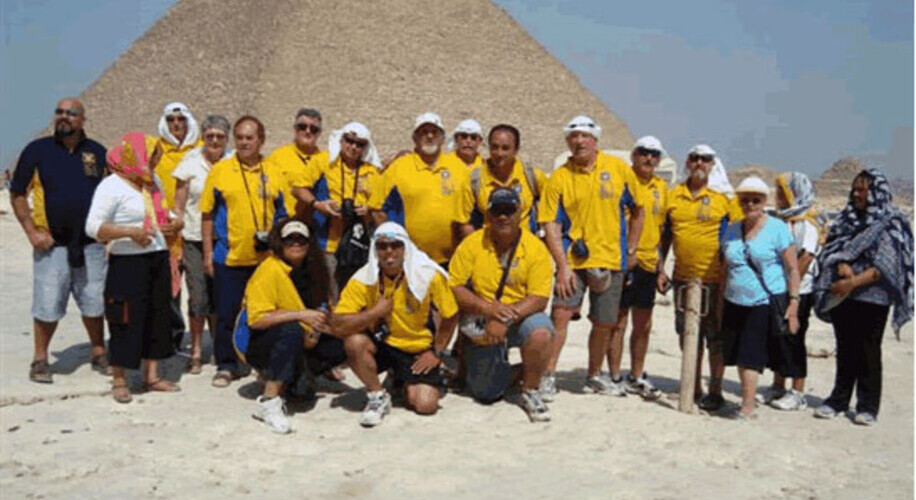 2019 Games
April 14th Manurewa at Weka ST
April 28th Tuakau Tournament
May 4th Darwin Stray Cats at Darwin
May 11th Bali Chillies in Bali
June 9th Tauranga Old Stars at Weka St
June 16th Morrinsville at Morrinsville
June 30th Papamoa at Weka St
July 14th Te Aroha at Te Aroha
July 28th Morrinsville at Weka St
Aug 11th Kahukura at Weka St
Aug 25th Papamoa at Papamoa
Sept 14th Taradale at Taradale.
Sept 29th Family Day at Weka St
Club Update
Plans are now underway for the 2020 tour which will be to the Phillipines and Japan in August 2020. Expressions of interest are now being sought with around 75 already in hand.
Bugger! Should have brought my gear!
Mixing it up at COBRA club.
Yellowbellies deep in discussion with JJ.
Yellowbellies vs Te Aroha July 14th.
On a cold, wet day a very depleted Yellowbellies squad of 13 arrived in Te Aroha to take on the Mountain Men who could only muster 9 fit players. With Stu changing jerseys a game of 10 aside ensued which turned out to be much more fun than anticipated. Most unusually, the Yellowbellies finally understood that the ball moves faster than the player and many slick handling moves occurred resulting in several tries. The second half saw 81 year old JJ come into his own, scoring at least 2 tries. Needless to say the final score was 22-22.
Yellowbellies Player of the Day was Stu and Dick of the Day went to Ron. Probably fair to say all that braved the elements and turned up deserved Player of the Day. Hopefully all those that stayed on their couches will make a greater committment at the next game.
The Mountain Men put on a great feed and the 'Bellies departed at about 5.00pm, another good day.
'Bellies and Mountain Men.
Dark depths of the changing room.